Giudo Hariri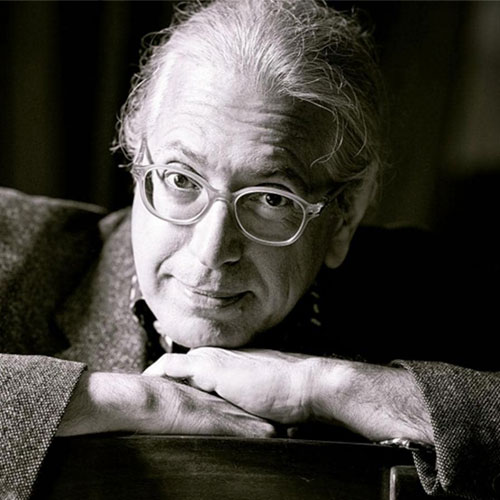 Guido Harari (Il Cairo, 1952) è un fotografo e critico musicale italiano, ha conosciuto e fotografato i più grandi miti della musica. Di lui Lou Reed ha detto: "Sono sempre felice di farmi fotografare da Guido. So che le sue saranno immagini musicali, piene di poesia e di sentimento. Le cose che Guido cattura nei suoi ritratti rimangono in genere ignorate dagli altri fotografi. Considero Guido un amico, non un semplice fotografo".
Nei primi anni Settanta Guido ha avviato la duplice professione di fotografo e di giornalista musicale, contribuendo a porre le basi di un lavoro specialistico sino ad allora senza precedenti in Italia e collaborando con riviste come "Ciao 2001", "Giovani", "Gong", "Rockstar", "Rock & Folk", "Mojo", "Amica", "Linea Uomo", "Sette", "Max", "King", "Moda", "Specchio", "Gentleman", "SportWeek", "L'Uomo Vogue".
Collabora da sempre con i maggiori artisti musicali italiani e internazionali per i quali ha firmato un'infinità di copertine di dischi: tra tutti Claudio Baglioni, Andrea Bocelli, Kate Bush, Vinicio Capossela, Paolo Conte, David Crosby, Pino Daniele, Bob Dylan, B.B. King, Ute Lemper, Ligabue, Mia Martini, Paul McCartney, Gianna Nannini, Michael Nyman, Luciano Pavarotti, PFM, Lou Reed, Vasco Rossi, Simple Minds e Frank Zappa.
Di Fabrizio De Andrè è stato uno dei fotografi personali, con una collaborazione ventennale che include la copertina del disco In concerto, tratto dalla leggendaria tournèe dell'artista genovese con PFM nel 1979. Su De Andrè Guido ha realizzato tre fortunati volumi.
Dagli anni Novanta il suo raggio díazione contempla anche líimmagine pubblicitaria, il ritratto istituzionale, il reportage a sfondo sociale e la grafica dei volumi da lui curati. Ha realizzato mostre (Strange Angels 2002/05, Wall Of Sound 2007/08, Sguardi randagi. Fabrizio De Andrè fotografato da Guido Harari 2009/10) e pubblicato numerosi libri illustrati tra cui Il Circo di Paolo Rossi. Sotto un cielo di gomma (Baldini & Castoldi 1995), Barboni. Il teatro di Pippo Delbono (Ubulibri 1998), Khulna, Bangladesh per líassociazione Progetto Sorriso nel Mondo 2003, Strange Angels 2003, con nota introduttiva di Lou Reed e Laurie Anderson, The Beat Goes On con Fernanda Pivano (Mondadori 2004); Vasco! (Edel 2006), Wall Of Sound (HRR Edizioni 2007), Mia Martini. Líultima occasione per vivere con Menico Caroli (Tea 2009, con nota introduttiva di Charles Aznavour), Giorgio Gaber. L'illogica utopia (Chiarelettere 2010, con nota introduttiva di Luigi Zoja), Quando parla Gaber (Chiarelettere 2011), Vinicio Capossela (Tea 2012), Tom Waits (Tea 2012), Kate Bush (Wall Of Sound Gallery 2014). Nel 2011 ha fondato Wall Of Sound Gallery, la prima galleria fotografica italiana interamente dedicata alla musica. (Biografia tratta dal sito Wall Of Sound Gallery).